Integrated DR system
X ray Source
. Compact monoblock design, easy to install in narrowest spaces.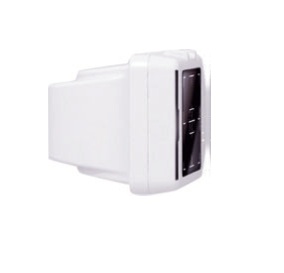 . Full-auto kV and mAs calibration to ensure accurate output dosage.
. Low skin dose, sharp image, high contrast.
DR detector
. Single chip CCD detector ,active area: 17'*17′.
. Medical use lense.
Mechanical system
Multi-automatic protection and error code indicator ensure convenient maintenance.
Attractive design U-arm frame, fully automatic motorized movement, widely used for standing and decubitus positions.
Safety features protect against collision with patient and obstacles.
Table-side control, remote control and compartment control provide instant access to patient data and key parameters.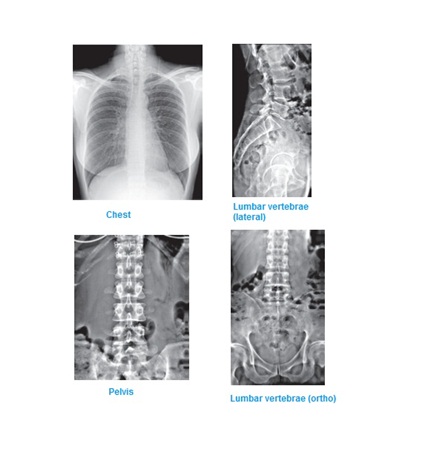 Work station
    One-stop workstation for the complete examination workflow.
     High resolution medical monitor.
   Dicom 3.0 networking interface for integration with clinical network, PACS, RIS.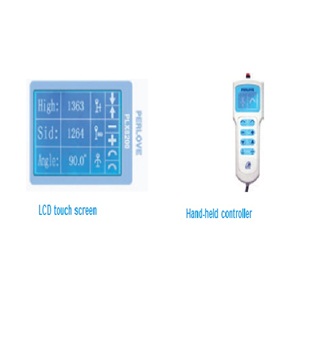 Technical Parameters :-
Power Output 26Kw
Inverter Frequency 60kHz
Dual-focus Small focus:0.6 Large focus:1.3
Thermal Capacity 900kJ(1200KHU)
The Speed Of the Rotary Anode 3000rpm
Tube Voltage 40-130kV
Tube Current 200mA
mAs 0.4-360mAs
Optional: U-ram radiography table
Equipped with build-in battery for motorized movement.
Infrared sensor design, feet trigger, releases your hands.
Low-absorption tabletop materials.
Sensor type electromagnetic lock for table top movement.
All-direct movement tabletop, easy to position
Control consol
Human graphic touch screen control consol.
Preprogrammed data setting.
One-click positioning
Multiple self-protection grogram together with fault alarming
functions