Horizontal Pulsating Vacuum Autoclave
Pulsating vacuum Sterilizer with the features of PLC and HMI automatic program control, automatic temperature recording and printing, etc. It is suitable for hospitals, pharmaceutical factories, food industries, scientific research institutes and other  units to sterilize and dry clothing, dressings, metal instruments, culture medium.etc.
Structure And Performance Features
The sterilizer is mainly consisted of main body, door, pipeline system, control system, and decorative board and so on.
Main body
The chamber is rectangle and made of AISI304, is checked by X ray. Its design pressure is 0.245Mpa. Every equipment
attaches quality specification materials signed by labor ministry, which are suitable for the configuration and requirements of  Steel Pressure Vessel
According to mechanical and chemical treatment, the chamber surface is bright, beautiful and corrosion resistant.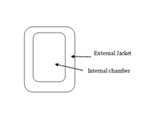 Insulating layer
The insulating layer is made by aluminum silicate which is the best insulating material.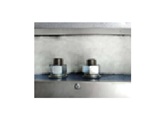 Decorative board
The equipment is rectangular, having stainless steel decorating cover.
Seal door
The equipment adopts single door.
National patent sealing technology – closed inflatable seal ring with compressed air.
Automatic Control lockout switch, senses when door closed and tight, and mechanical safety interlock device
Pipe system
The pipes for inner pure steam and air filling are made of AISI 304 with the international advanced principle 'long running water, long flowing gas' that make sure the energy clean. Calorie-hoop inter linkage fast joint not only solve the resorted of the convention threaded fittings, but also convenient for dismount and part changing, cleaning.
The filters for pure steam pipe, air filling pipe and vacuum pipe, the performance is excellent with no medium break or contamination unload. That can be repeated clean and repeated flush.
Control valves. The pneumatic water proof hammer angle valve is fixed in cooling water system that the system can work more
smoothly. Other valves are heat resistance angle pneumatic valve which are special for steam (180℃). They are bid directional
self-adjustable airproof, big flux with 6 million times working life
Control system
It is integrated by Siemens PLC + HMI + Data logger + Printer, this system is easy to implement the program selection, parameter setting, equipment operation, report processing, printing, storing and others functions.
The F0 value and the temperature time gives double guarantee for sterilization. Built in USB port. At the same time, equip with independent temperature monitoring system.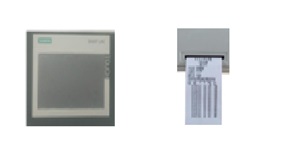 Vacuum system
Water-ring vacuum pump: Quiet, high vacuum rate. The steam condenser is fitted in the exhaust/vacuum line to condense the  steam before entering inside the vacuum pump.
Safety System
² Mechanical pressure relief safety valve for chamber and jacket
² Over-pressure protective device
² Over-temperature protective device
² Protective measure device of door safety
² Interlock function device of door
² Perfect fault information warning and fault self-diagnosis function
GMP
The GMP confirmation access is fixed which is convenient to do the confirmation. The GMP validation ports of 16 temperature sensor are used for validation
Loading system
Including the Special designed loading tray.
III.Process Flow
Automatic control: